Hydro Intensity
A low impact circuit training class
Note: This event has already passed.
Apr 4 2023, 5:30 pm
Apr 4 2023, 5:30 pm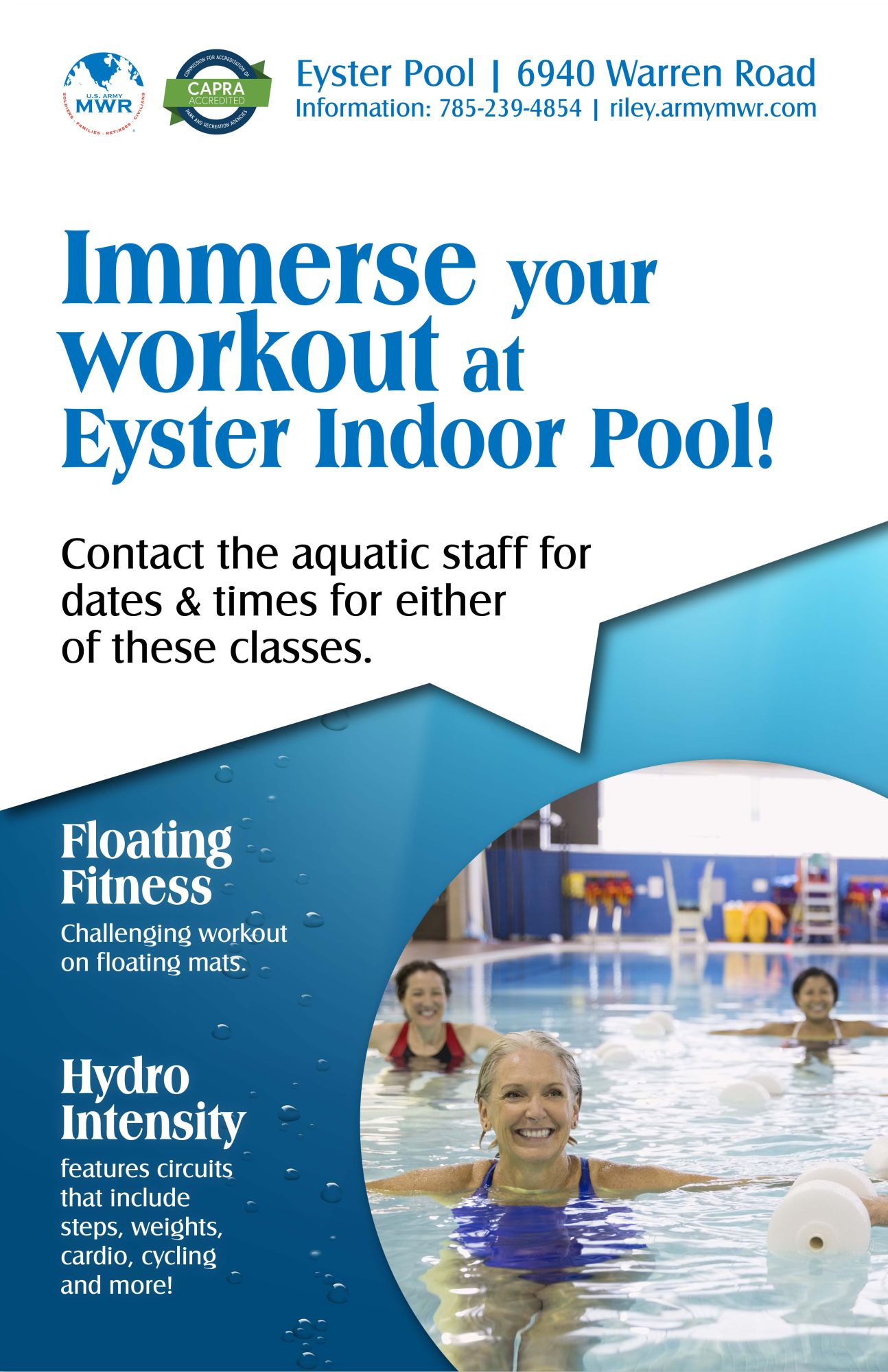 Hydro Intensity - Tuesday Evenings at 5:30pm
Immerse your workout at Eyster Pool! Hydra Intensity is a low impact circuit training class that will intensify your workout with the resistance of the water. Class will meet Tuesday evenings in correspondence with operational hours.
Note: Facility holidays, delays or closures will result in cancellation of the class as seen appropriate.
Cost
$4 per class or $35 per 10 Punch Pass
Eyster Indoor Pool

Closed federal and training holidays

Military DSN (312)856-4854

Hours:

Monday

5:00am-8:00am

Lap Swim

11:00am-1:00pm

Lap Swim

Tuesday

5:00am-8:00am

Lap Swim

11:00am-1:00pm

Lap Swim

Wednesday

5:00am-8:00am

Lap Swim

11:00am-1:00pm

Lap Swim

Thursday

5:00am-8:00am

Lap Swim

11:00am-1:00pm

Lap Swim

Friday

5:00am-8:00am

Lap Swim

11:00am-1:00pm

Lap Swim