Trick-or-Treat Fun Run
Note: This event has already passed.
Oct 30 2020, 5:30 pm
Oct 30 2020, 5:30 pm
What will you be for Halloween? Run 2-miles in your most creative costume.
For more information, call 785-784-1000
Safety Measures:
Maintain proper social distancing
Wear masks
Use hand sanitizing stations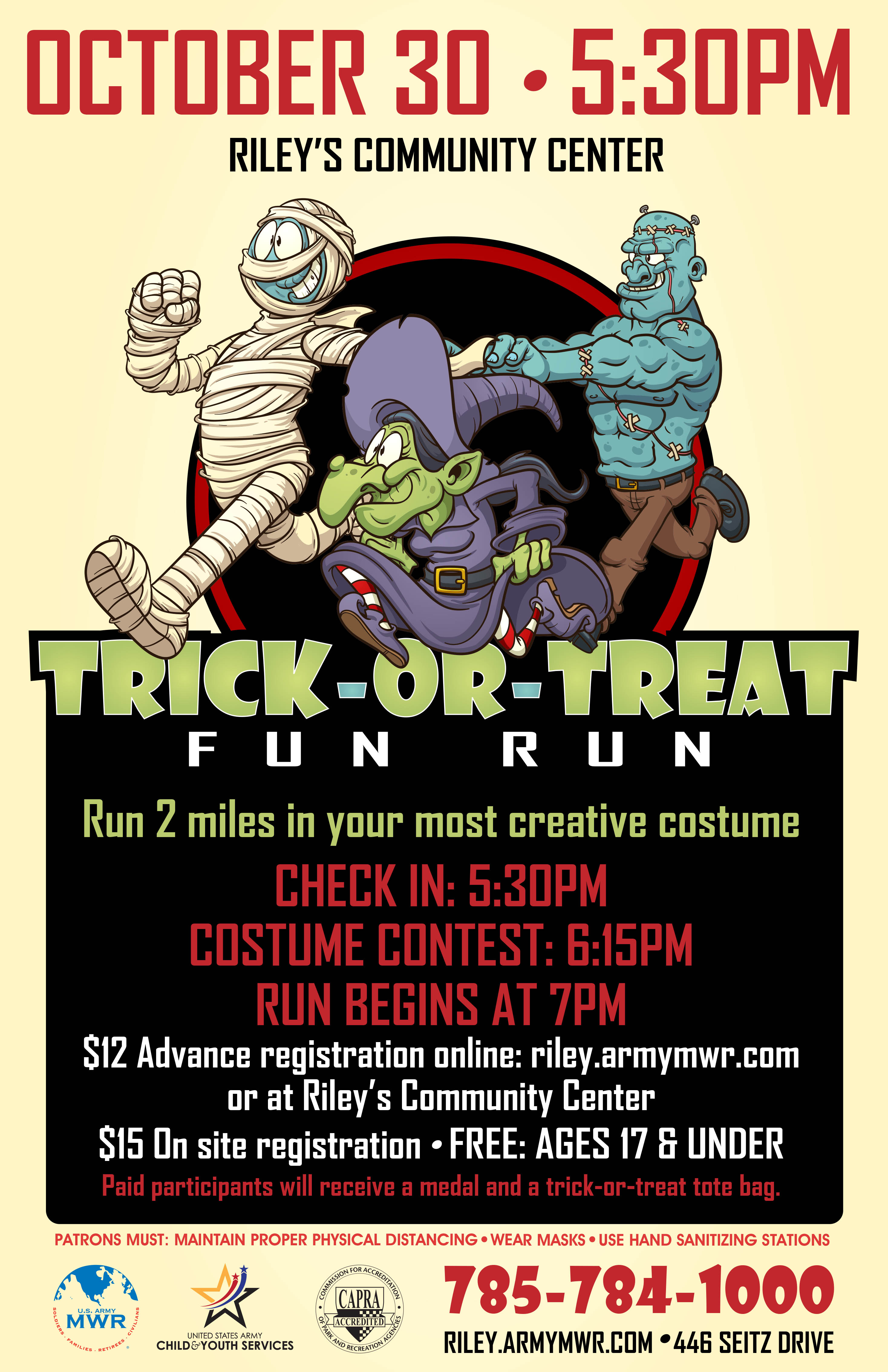 Cost
$12 Advance
$15 on-site
Free Ages 17 and under
*Paid participants will receive a medal and trick or treat tote bag.
Registration Information
Register online at riley.armymwr.com or at Riley's Community Center.
Riley's Community Center

Limited services and capacity. Room A and D are open (45 patron limit). The other rooms remain closed. All patrons are required to: wear a face mask, sanitize hands, and have their temperature taken.